Owners: M J Davidson, Dr B A Boan, Ms J Crewes, J Gibson, D Jenson, G J McMahon, L H Sholl, Wasat Racing (Mgr: W M Gilmore), M & P No. 5 (Mgr: W M Brown), Byron Bay Racing (Mgr: M C O'Hara) & Kambodians (Mgr: J R Bermingham)
Recently purchased from the Gold Coast Magic Millions National Yearling sale is this son of Redwood. Redwood is a Group 1 winning son of the highly successful stallion High Chaparral as are Dundeel, So You Think, Toronado and Monaco Consul. He is the sire of exciting stakes winners Night's Watch, Romancer, Rock on Wood and Rising Red. Redwood raced on 17 occasions – 16 in black-type company – retiring with four wins and seven placings and an impressive stakes tally of US$2,335,995. Redwood stands at Westbury Stud in New Zealand.
Out of the dam Marsh Harbour, she is a daughter of Volksraad. Volksraad sits in the top 10 of brrodmare sires in New Zealand. A four time winner on the track she won over distances of 1200m to 1400m. The dam of two foals to race, both have been winners, including the Group Two placed Swampland who races in Australia. A full sister to this colt, she has won over $241k in prize money. Salt Bay, another full sister to our colt is also a four time winner who races in New Zealand. 
This colt has been broken in and is now spelling at Kolora Lodge in Queensland. He will spell until the end of September. Purchased for $110k, ownership opportunities in the colt includes purchase price, transport from the sales, vetting (including scope, x-ray inspections and clinical exam), twelve month mortality insurance, emergency surgery cover, agistment, Magic Millions Race Series and GST.
For further information please email shona@pricekentracing.com.au or call Shona Drechsler on 0408 427 414 or Mick Price on 0418 179 345.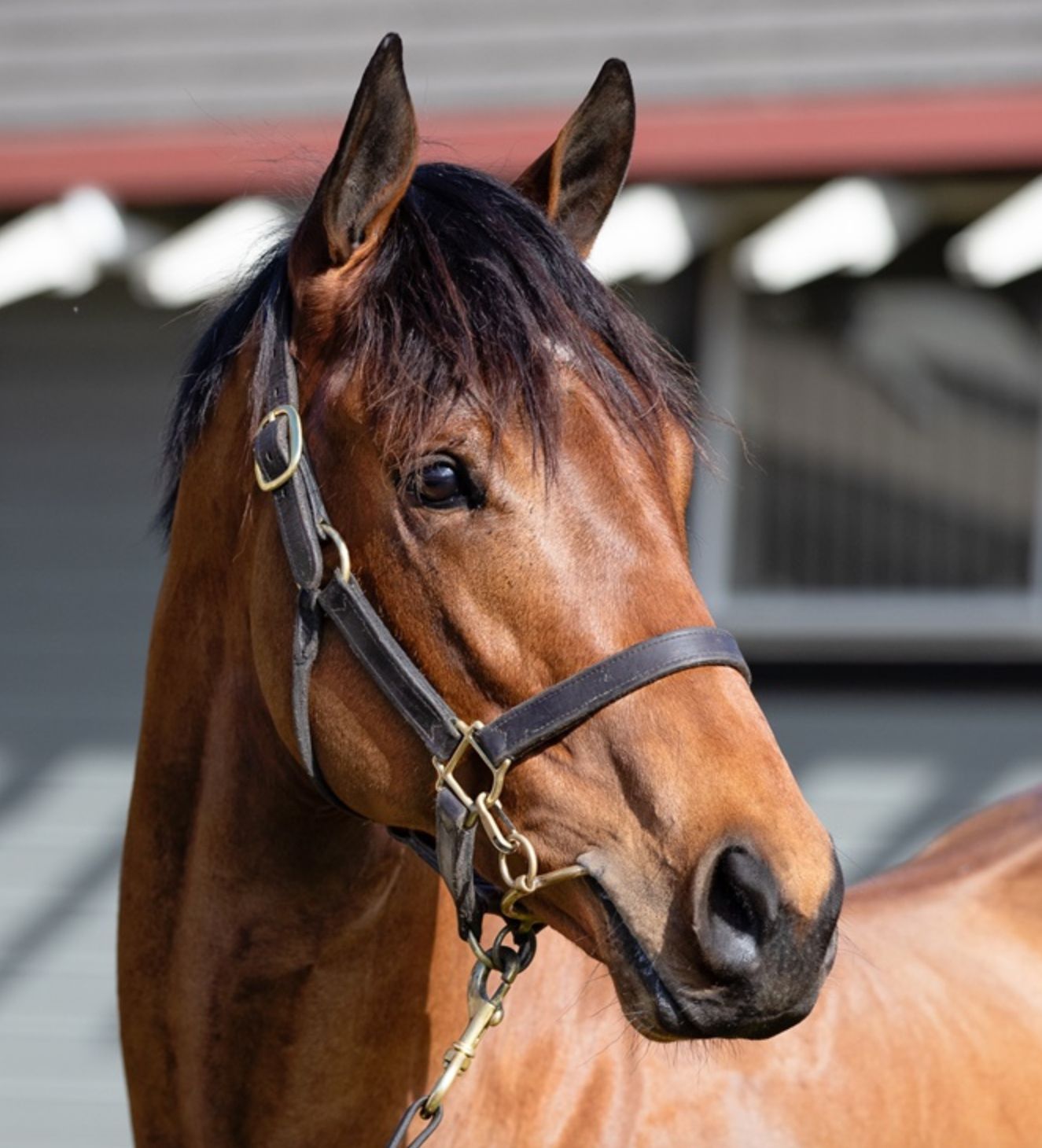 BAY COLT (NZ)

Foaled 4th October 2018

---

| | | | |
| --- | --- | --- | --- |
| Sire | High Chaparral | Sadler's Wells | Northern Dancer |
| REDWOOD (GB) | | Kasora | Darshaan |
| 2006 | Arum Lily | Woodman | Mr. Prospector |
| | | Jolypha | Lyphard |
| Dam | Volksraad | Green Desert | Danzig |
| MARSH HARBOUR (NZ) | | Celtic Assembly | Secretariat |
| 2006 | Pasithea | Crested Wave | Crozier |
| | | Leica Grace | Battle-Waggon |

---

REDWOOD (GB) (Bay or Brown 2006-Stud 2012). 4 wins-1 at 2, Woodbine Northern Dancer Turf S., Gr.1. Sire of 167 rnrs, 94 wnrs, inc. SW Night's Watch (MRC Naturalism S., Gr.3), Communique, Platinum Invador, Rising Red, Chief Sequoyah, Rock on Wood, Romancer, SP Sword in Stone - Columbus County (H.K.), Livin' on a Prayer, Rosewood, Swampland, The Heiress, Black Thorn, High Mode, Red Sierra, Tamarack and of Salt Bay, Once a Week, Reggiewood, etc.

1st dam

Marsh Harbour, by Volksraad. 4 wins to 1400m, WRC Upper Hutt City H., Hawkes Bay Stella Artois 3YO H., 2d WRC Desert Gold S., Gr.3, SAJC Pioneer Association of SA H., 3d MRC New Litho H. Three-quarter-sister to GINNER HART, half-sister to McCartney (dam of RUM DUM). This is her third living foal. Dam of two foals to race, both winners-

Swampland (f. by Redwood). 4 wins at 1200m, 1400m, A$241,335, VRC Domain P., Mark Young H., 2d VRC Let's Elope S., Gr.2, MRC Chandler Macleod P., 3d VRC Hong Kong Jockey Club S., Gr.3, MRC Mypunter.com P., Toronado at Swettenham H.

Salt Bay (f. by Redwood). 4 wins to 1400m to 2019-20, BOP RC Crockford Real Estate H., Waikato RC Cal Isuzu H., 3d Matamata RC Tonezone S.

2nd dam

PASITHEA, by Crested Wave. Winner at 1200m, 2d CJC Yaldhurst Store H., 3d CJC Canterbury Cars H., Jackpot Promotions S. Dam of 11 foals, 10 to race, 5 winners, inc:-

Marsh Harbour (Volksraad). 4 wins. See above.

McCartney. 5 wins to 1350m, NZ$1,100, A$87,550, VATC Cendrillon H., BTC Cigar H., Mercy Centre H., VATC Shamrock H., 2d VRC Riverside H., Le Hamel H., VATC Marmont H. Dam of-

RUM DUM (Peintre Celebre). 7 wins from 1400m to 2150m, A$183,900, BTC Lord Mayor's Cup, Gr.3, QTC Lowan Star H., Lyndhurst Stud H., GCTC Southern Cross Ten H., 2d BTC MBS Architects H., QTC John Holland H., Gunsynd H., Shame H., 3d BTC Tate Mason the Good Guys H., Superior Pak H., Network Outdoor H.

Mayaguana. 3 wins-1 at 2-at 1400m, 1500m, A$100,600, STC Bradley Photographers H., AHA Blacktown Near West & Blue Mountains H., 2d STC Arrowfield Stud H., 3d AJC Retravision Just a Dash H. Dam of-

Patent Pending. 5 wins from 1400m to 2200m, BRC Ticketek H.

Peppa Jelly. 3 wins from 1400m to 2200m, Ipswich TC Amieu P., 2d BRC GA Season Pass P., 3d BRC Gallopers Sports Club H., Ipswich TC City of Ipswich P.

Monocracy. 2 wins at 1600m, 2000m, 2d MRC Le Pine Funeral Services H.

Br'island Boy. 2 wins at 1200m, 2d QTC Lord Dudley H., 3d QTC Star of the Knight H., Prince Gauntlet H.

Potters Cay. Winner at 2200m, 2d BRC Mercedes-Benz A-Class P., 3d BRC Sponsorship P., Livestock Transport P.

Lyford Cay. Raced once. Dam of-

GINNER HART (Volksraad). Third on the 2011-12 NZ 3YO Free H. (1200m-1600m). 7 wins-1 at 2-at 1200m, 1400m, NZ$227,400, Rotorua RC Lion Red P., Gr.3, Hawkes Bay Little Avondale Per Incanto H., Edwards & Hardy Wellington H., AON Insurance Brokers H., Per Incanto at LA Stud H., WRC Anabandana 2YO H., Taranaki RC New Plymouth Club H., 2d Rotorua RC Lion Red P., L, WRC Konami H., 3d Hawkes Bay Makfi Challenge S., Gr.1, Hawke's Bay Guineas, Gr.2, Manawatu Challenge S., Gr.3, 4th CJC Stewards S., Gr.3, Cambridge Breeders' S., Gr.3.

Miss Rio. 2 wins at 1400m, 1600m, Counties RC New Zealand Bloodstock Insurance Pearl Series H.

Cornerstone. 2 wins at 2100m, 2200m, 3d Taranaki RC Epsom & Ascot With Wheels H., Marton JC FPA NZ, Nufarm H.

3rd dam

LEICA GRACE, by Battle-Waggon. 2 wins at 2200m in NZ. Half-sister to Racy Gracy (dam of SUBIC BAY, WELCOME PRINCE), Bandit's Choice (dam of JUST BRIDGET). Dam of 8 named foals, 5 to race, 2 winners, inc:-

Bijou Lover. Winner at 1100m in Aust.

Pasithea. Winner. See above.

4th dam

OUR GRACE, by Clarification. 7 wins from 7f to 1½m, Waikato Gold Cup, Gr.3, Cambridge JC JC Hutton H., 2d New Zealand Cup, Gr.1, 3d ARC Mitchelson Cup, Gr.3. Dam of 5 foals, 4 to race, all winners-

Imperial Grace. 5 wins to 1350m in Aust.

Leica Grace. 2 wins. See above.

Gracie. 2 wins at 1200m, 1400m in NZ. Dam of-

Song of Grace. Unraced. Dam of-

Pomparia. 3 wins at 1400m, 1600m, CJC Couplands Bakeries 3YO S. Dam of-

OXBOROUGH CASTLE (Al Akbar). 4 wins at 1200m, 1600m, CJC Easter Cup, Gr.3, WRC Simply Food H., 2d Amberley Cup, 3d CJC Inter-Island Horse Transport Brabazon H.

Racy Gracy. Winner at 1800m in South Africa. Dam of-

SUBIC BAY (Our Casey's Boy). 6 wins-2 at 2-from 1400m to 1900m, R209,435, Scottsville Natal Breeders' Championship, L, 2d Clairwood Park Juvenile Futurity S., Gr.2.

WELCOME PRINCE (Empyreal Pleasure). 3 wins-1 at 2-from 1300m to 1900m, Newmarket Tony Ruffel H., L.

Bandit's Choice. Unraced. Dam of-

JUST BRIDGET (Kingsbridge). 2 wins at 1100m, 1600m, Southland RC White Robe Lodge S., L, 2d Otago Mannequin S., L. Dam of-

OUI BRIGITTE (Paris Opera). 5 wins at 1200m, 1400m, CJC Great Easter S.H., L, Marton JC Taylors H. Producer.