Incentives:
Owners: J B O'Rourke, S J O'Rourke, R J Wilson, Mrs L J Bruhn, S W Bruhn, M J Davidson, Zante Racing (Mgr: N S Foster), Pursuit Racing (Mgr: C S Jolliffe), Mrs A J Maclean, D J M Maclean, J M Maclean & B Shipton
This colt by Star Turn was recently purchased from the Inglis Classic Sale. The sire Star Turn was a Powerhouse Sprinter and was the only 3YO colt of his generation who measured up to weight-for-age (WFA) Gr.1 racing in the Autumn.
Star Turn excelled on the track as a @yo and a 3YO. Star Turn raced against some serious colts in his time on the track, his first win was in Spring as a 2YO in the Pierro Plate at Randwick, with his next start placing 2nd to Flying Artie in the Blue Diamond Prelude in the Autumn. His only unplaced runs in a 12 start career were 5th and 6th in Blue Diamond and Golden Slipper respectively. It's not surprising that he was a pre-Christmas juvenile winner given his precocious pedigree. He is by Group 1 Blue Diamond-winning Star Witness, who won 3 of his 4 2yo starts and is from 5-time Stakes winning sprinter Golden Delicious.
As a 3YO Star Turn returned for a Spring campaign with a dominant victory over Golden Slipper winner Capitalist in the San Domenico Stakes Group 3 and was then sent to Melbourne, where he produced another brilliant burst of acceleration to win the Weight For Age Group 2 Schillaci Stakes against older horses (Malaguerra, Fell Swoop). He signed off with a credible third in the Group 1 Coolmore Stud Stakes. Trainer John Hawkes put the result into perspective. "Give us the winner's run and we win. Simple as that."
Star Turn retired in 2017 following a three start Autumn campaign highlighted by Group 1 WFA placings in some of Australia's premier sprints; the Lightning Stakes, Newmarket Hcp and William Reid Stakes. Star Turn raced against some of the best in these Group 1 races including Terravista, Redkirk Warrior, Voodoo Lad, Silent Sedition and Hellbent.
This colt completed his breaking in and education process on April 7th, he will now spell for six to eight weeks. His education process was completed at John Ledger's in Wangaratta. As you can see he is a very relaxed individual, he handled his education with ease.
Out the young dam Empress Zakynthos, she is a daughter of Holy Roman Emperor. A five time winner, she was a speed demon winning over 1100m to 1300m. She is a full sister to  Black Type winner Divine Ten, he amassed over $657k in prize money on the track. She is the dam of 1 foal to race and she is a winner. This colt is her second foal. She now has a weanling filly by Zoustar. The dam of this mare, Zakynthos Star, also a stake performer, she has been an excellent producer of progeny with 6 foals having raced, all have been winners.
The colt was purchased for $140,000. Ownership opportunities in the colt includes purchase price, breaking in expenses, transport from the sales, vetting (including scope, x-ray inspections and clinical exam), twelve month mortality insurance, emergency surgery cover, agistment, Inglis Race Series, photographs/video of the horse, Bio Data Track information and GST.
For further information please email shona@pricekentracing.com.au or call Shona Drechsler on 0408 427 414 or Mick Price on 0418 179 345.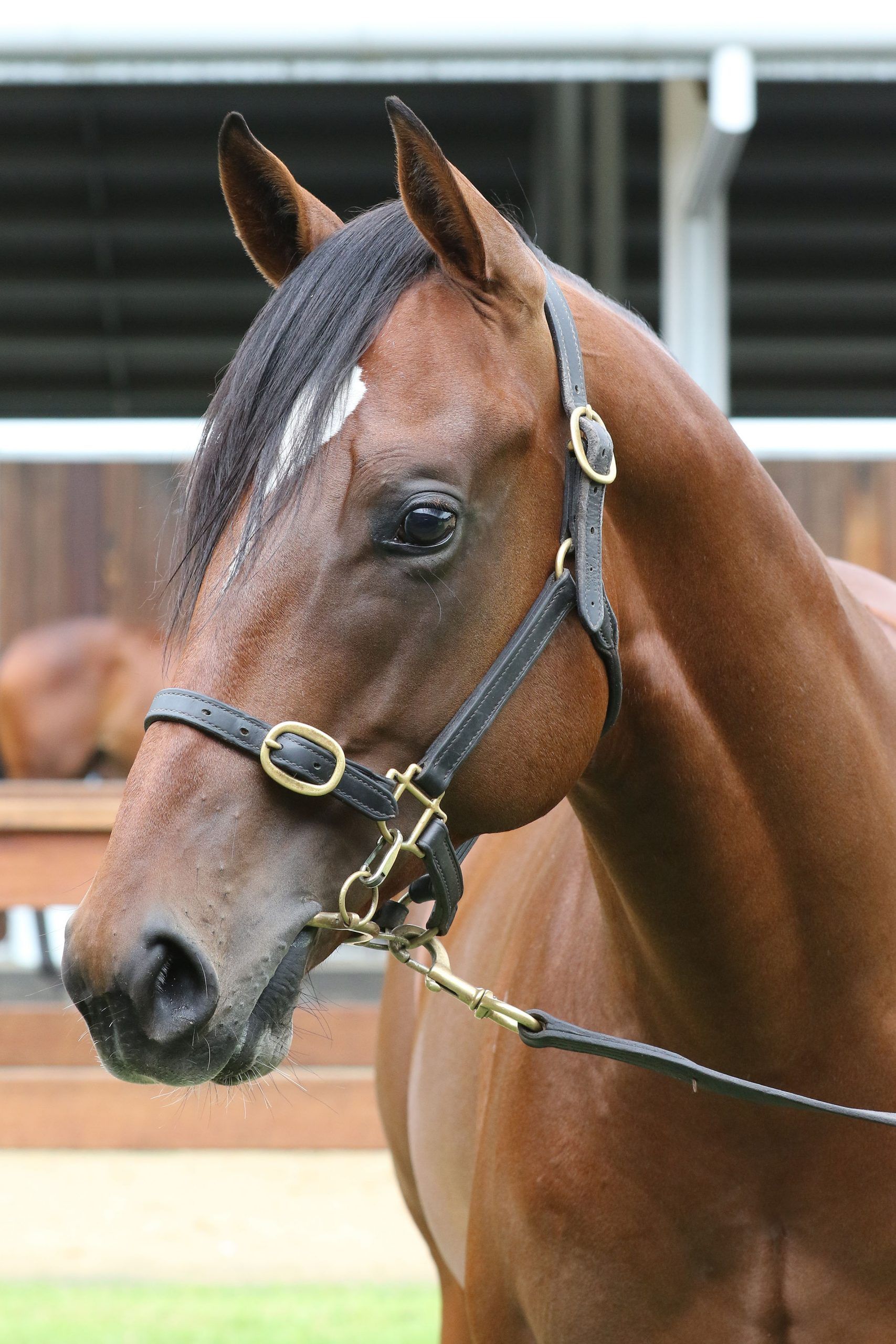 BAY COLT (AUS)

Foaled 22nd August 2018

---

| | | | |
| --- | --- | --- | --- |
| Sire | Star Witness | Starcraft | Soviet Star |
| STAR TURN (AUS) | | Leone Chiara | Lion Hunter |
| 2013 | Golden Delicious | Made of Gold | Green Forest |
| | | Barossa Gourmet | Pre Emptive Strike |
| Dam | Holy Roman Emperor | Danehill | Danzig |
| EMPRESS ZAKYNTHOS (AUS) | | L'On Vite | Secretariat |
| 2008 | Zakynthos Star | Dehere | Deputy Minister |
| | | Princess Zakynthos | Spectacular Spy |

---

STAR TURN (AUS) (Chestnut 2013-Stud 2017). 3 wins-1 at 2-at 1100m, A$877,300, MRC Schillaci S., Gr.2, ATC San Domenico S., Gr.3, Pierro 2YO P., 2d ATC Run to the Rose H., Gr.2, MRC Blue Diamond Prelude (c&g), Gr.3, 3d VRC Coolmore Stud S., Gr.1, Lightning S., Gr.1, Newmarket H., Gr.1, MVRC William Reid S., Gr.1. Three-quarter-brother to SP Eden Roc - Sunny Boy (H.K.). Out of SW Golden Delicious. His oldest progeny are yearlings.

1st dam

EMPRESS ZAKYNTHOS, by Holy Roman Emperor. 5 wins to 1300m in Aust. Sister to DIVINE TEN. This is her second foal. Dam of one foal to race-

Navagio Beach (f. by Zebedee). Winner at 1400m in 2019-20 in Aust.

2nd dam

Zakynthos Star, by Dehere. 7 wins at 1200m, A$161,800, STC Magic Millions H., AJC CVD Welfare H., STC Sunday Telegraph H., 2d STC Sheraco S., L-twice, MRC Peter Sweeney P.H., 3d STC Triscay S., L, MRC Stan Shannon H. Dam of 7 foals, 6 to race, all winners, inc:-

DIVINE TEN (Holy Roman Emperor). 5 wins at 1000m, A$14,700, HK$4,441,250, HKJC Bauhinia Sprint Trophy, L, Singapore Turf Club Trophy, Granville H., Great Profits H., Peacock H., 2d HKJC Sha Tin Vase, L, 3d HKJC Grassy Hill H., 4th MRC Sir John Monash S., Gr.3.

Zakynthos Imprintz. 7 wins from 1000m to 1600m, A$252,135, ATC Sharp H., Berant Builders H., Shimano Fishing H., Bronte H., 2d ATC Rosehill Gardens H., Betting Auditorium H., Kokoda H., AJC Convention Centre H., 3d ATC Cafe Culture H., Edmen Community Staffing H., AJC MC Conners Racing H., Happy Birthday Eric Conlon P., STC TJ's Champagne Bar H.

Zakynthos Regrets - Mr Lumieres (H.K.). 6 wins at 1000m, 1050m, A$37,725, HK$4,372,750, to 2019-20, HKJC Lei Yue Mun Park H., Hydrangea H., Franck Muller Excellent H., Good Fortune H., 2d ATC TAB Highway H., HKJC Tern H., 3d HKJC Arculli Trophy H., Hong Kong Lions Cup H.

Empress Zakynthos. 5 wins. See above.

Mandalong Royal. Winner at 1100m in Aust.

Chubby Cousin. Winner at 1050m in Macau.

3rd dam

PRINCESS ZAKYNTHOS, by Spectacular Spy. Winner at 1000m in Aust. Half-sister to Emigrant. Dam of 10 foals, 8 to race, all winners, inc:-

Zakynthos Star (Dehere). 7 wins. See above.

Pounced. Winner at 1200m, 2d STC Education Show 2YO H., WATC Boardwalk Lady H., Perthracing.com.au H., 3d WATC Perthracing.com.au H.

Zakynthos Pripecho. 5 wins to 1400m in Aust.

I Tawt I Taw. 4 wins at 1200m, S$236,740, Singapore TC Graduation S., Novice H., Kranji C S., 2d Singapore TC Kranji C S., Chloride Cup, Class 3 H., 3d Singapore TC Kranji C S., Panasonic Workio S., Class 3 H.

What's the Matter. 3 wins to 1200m in Aust.

Zakynthos Olives. 3 wins at 1000m in Aust. Dam of-

Desert Duel. 3 wins from 1400m to 1800m to 2018-19 in Aust.

Grey Emperor. 3 wins at 1000m in Aust.

Grecian Spy. 2 wins at 1450m, 1700m in Aust.

Hippeia. Winner at 1000m in Aust.

Tux. Winner at 1100m in Aust.

Zakynthos Flower. Unraced. Dam of-

Zakynthos Kate. 2 wins at 1400m, 1600m in Aust.

4th dam

ENNISKE, by Bletchingly. 2 wins at 1200m, 1250m, SAJC Handicap, 2d SAJC Jack Tar S., 3d SAJC Leahlauda H., Gold Kildare H. Dam of 7 named foals, 6 to race, all winners, inc:-

Emigrant (Clear Choice). 6 wins-1 at 2-at 1000m, 1100m, A$159,190, AJC Cabramatta Welter H., VATC New Statesman H., Jack Elliott H., AJC Hadrian H., MVRC Racing Club H., 2d VRC HMAS Anzac Association Sprint H., VATC Robert Hunter H., Acorn 2YO H., 3d VRC Straight Six H., L, AJC Razor Sharp H., L-twice, VATC Vain S., L, AJC Sanderson Welter H., STC TAB First 4 H., 4th SAJC Angas Brut S., Gr.2.

Kilione. 11 wins-1 at 2-to 1400m, A$81,040, STC Emu Plains H., Springwood 2YO H., 2d AJC Robyn Baker H., QTC Strawberry Road Diner H.

Corrofin. 3 wins at 1000m, 1300m, 2d QTC Mercedes-Benz E-Class H., 3d QTC Bore Head H. Dam of-

Danefin. 6 wins from 1200m to 1600m, A$142,660, to 2019-20, WATC Get the Tabtouch H., 2d WATC Vale Irene Lugg H., 3d Perth Racing Salinger H., WATC Red Shoe Society H.

Double Fun. 3 wins at 1200m, 1300m, 3d ATC Queens Park H. Producer.

Priorteno. 2 wins at 1600m, 1750m in Aust.

Shortlands. Winner at 1400m in Aust.

Princess Zakynthos. Winner. See above.

5th dam

IRISH SKY, by Yeats. 5 wins-1 at 2-from 1300m to 1800m, AJC Veiled Threat H., STC Riverview Womens Bowling Club H. Half-sister to Cheers For Us. Dam of 8 foals, 6 to race, 3 winners.