Incentives:
Owners: S Tsalikidis, C Cortese & Hopetoun Lodge Racing (Mgr: T F Martin)
This filly is sired by Brazen Beau, he is a son of the hottest sire around, I Am Invincible. Brazen Beau was a champion sprinter. Last season he was the leading second-season sire by Stakes winners with G2 three-year-olds Colada, Pretty Brazen who was a $700,000 Inglis Easter graduate. He won the Group One Newmarket Hcp, beating Chautauqua, Terravista and Lankan Rupee. He won the Group One Coolmore Stud Stakes beating Delectation, Eloping and Rich Enuff. Then in the Group One Black Caviar Stakes he placed second with Lankan Rupee turning the tables on him, and beating Deep Field and the Quarterback. From his 12 starts Brazen Beau had 5 wins and 4 seconds. A winner of over $1.6million.
Out of the dam Sylvian, she is a daughter of Tavistock. Sylvian is not only a winner on the racetrack, she is a blueblood bred mare, with her dam being Gimmick (sired by Sir Tristram) and Court being the grand dam. Black Type is littered down the dams page with Linky Dink, Don Tristram, Clearly Innocent and Sale Of Century to name a few.
This filly has been broken in, spelled and is now back in pre training as of May 11 at Adrian Park in Wangaratta.
The filly was purchased for $175,000. Ownership opportunities in the filly includes purchase price, breaking in expenses, transport from the sales, vetting (including scope, x-ray inspections and clinical exam), twelve month mortality insurance, emergency surgery cover, agistment, Inglis Race Series, photographs/video of the horse and GST.
For more information please call Shona Drechsler on 0408 427 414 or Mick Price on 0418 179 345.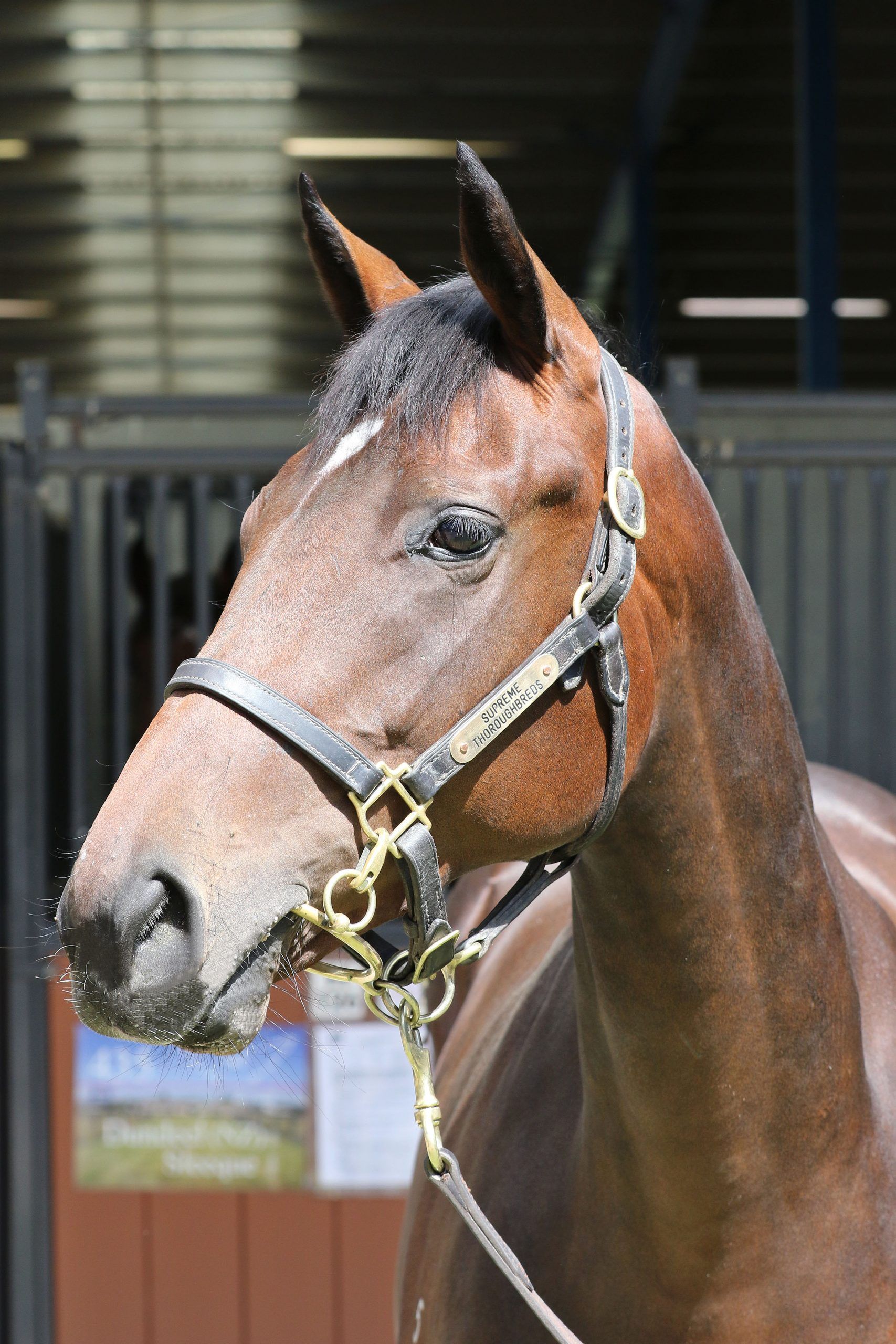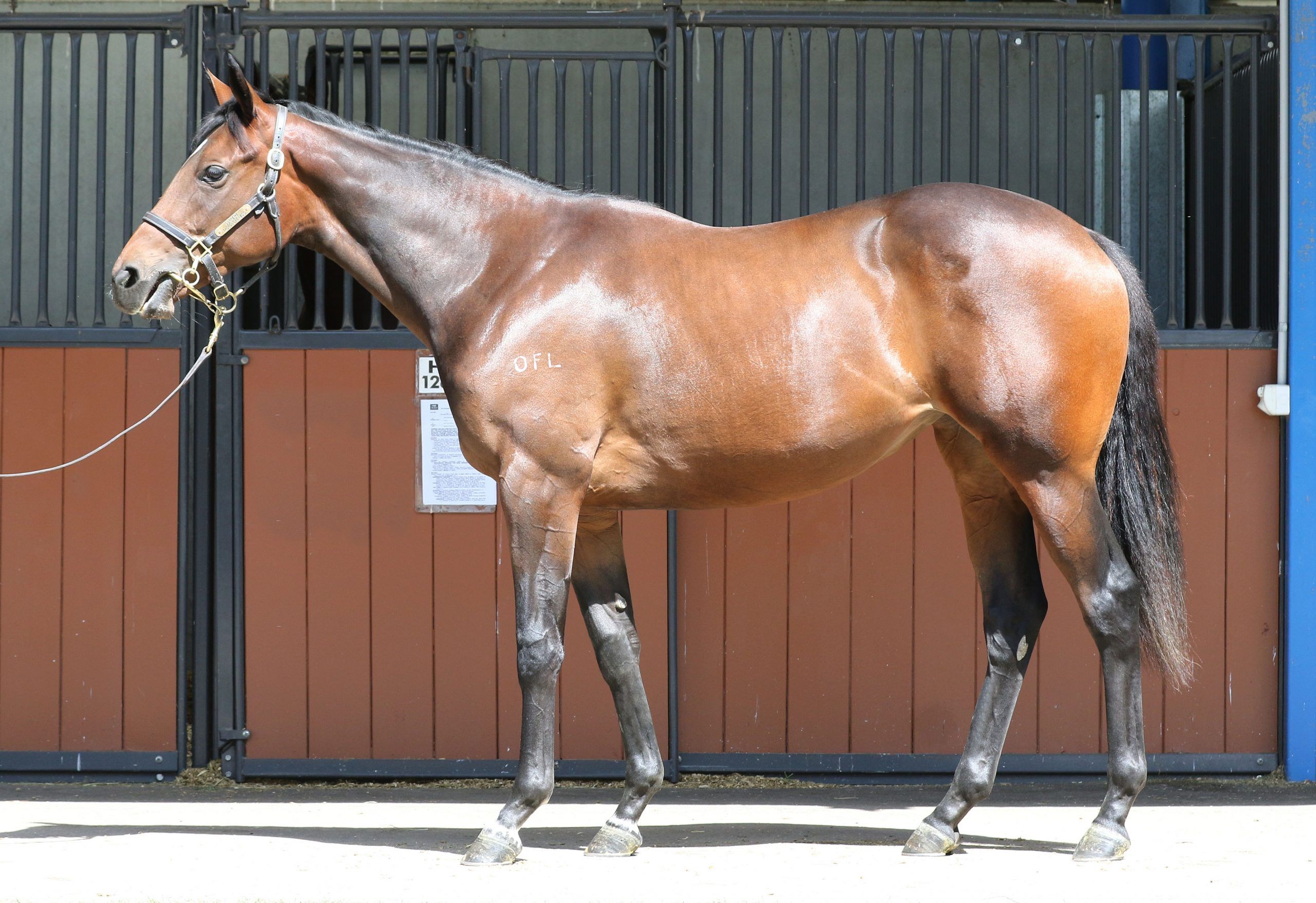 BAY FILLY (AUS)

Foaled 27th August 2018

---

| | | | |
| --- | --- | --- | --- |
| Sire | I Am Invincible | Invincible Spirit | Green Desert |
| BRAZEN BEAU (AUS) | | Cannarelle | Canny Lad |
| 2011 | Sansadee | Snaadee | Danzig |
| | | Sansapa | Bletchingly |
| Dam | Tavistock | Montjeu | Sadler's Wells |
| SYLVIAN (NZ) | | Upstage | Quest for Fame |
| 2011 | Gimmick | Sir Tristram | Sir Ivor |
| | | Court | Prince Echo |

---

BRAZEN BEAU (AUS) (Brown 2011-Stud Aust. 2015, GB 2016). 5 wins-2 at 2-to 1200m, VRC Coolmore Stud S., Gr.1. Out of SP Sansadee. Sire of 127 rnrs, 49 wnrs, inc. SW Colada - Prince of Frog (H.K.) (ATC Stan Fox S., Gr.2), Pretty Brazen, Sartorial Splendor, Avengers Queen, Ideas Man, Accession, SP Dubai Station, Tassort, Conceited, First Dawn, Arctic Ice, Dottie Dee, Larimer Street, North Pacific and of Dazzling Des, He's a Keeper, etc. His oldest progeny are 3YOs.

1st dam

SYLVIAN, by Tavistock. Winner at 1600m in NZ. Half-sister to LINKY DINK. This is her second foal. Her first foal is a 2YO.

2nd dam

GIMMICK, by Sir Tristram. 2 wins-1 at 2-at 1200m, 1400m, A$77,180, AJC Reginald Allen H., L, STC Shading 2YO H., 2d BTC Doomben Classic, Gr.3. Sister to Don Tristram, three-quarter-sister to No Penalty (dam of CLEARLY INNOCENT), Brown Eyed Girl (dam of HALIBERY), half-sister to Trio (dam of SALE OF CENTURY). Dam of 10 named foals, 9 to race, 7 winners, inc:-

LINKY DINK (Keeper). Winner at 2, A$327,750, QTC TJ Smith Classic, Gr.1. Producer.

Taking the Lead. 4 wins at 1200m, 1650m, A$1,700, HK$2,724,300, HKJC Audemars Piguet Carnegie H., Fu Shin H., The Red Room H., Sanshui H., 2d HKJC ABC Asia Pacific Cup H., Great George H., Mount Parker P., Wan Chai H., 3d HKJC Cedar H., Panasonic Plasma Display H., Chevalier Network Solutions H., Helene Star H., On Ting H.

Sahaba. 3 wins at 1400m to 2019 in Malaysia and Singapore, Singapore TC Steitup S., 2d Singapore TC Kranji S., Initiation P., Smiles of Fortune S., 3d Singapore TC Kranji S., War Affair S.

Dark Poppy. Winner at 1400m in NZ.

Sylvian. Winner. See above.

Tihi Keepa. Winner at 1200m in NZ.

Graceful Symphony. Winner at 1200m in Aust. Dam of-

Lookin' Alive. 3 wins at 1000m to 2019-20 in Aust.

Graceful Gift. 2 wins at 1450m, 1600m in 2018-19 in Aust.

Cheyenne's Star. Unplaced. Dam of-

September Star. Winner at 1700m, 3d SAJC Jockey Celebration Day H.

3rd dam

COURT, by Prince Echo. Winner at 2, HBJC Okawa Stud H., 2d ARC Batmobile Sprint H., Badminton Juvenile H. Half-sister to DOMINO (dam of (KIWI) HERO), SUPER NATURAL, Brown Eyed Girl (dam of HALIBERY). Dam of 12 named foals, 11 to race, 7 winners, inc:-

GIMMICK (Sir Tristram). 2 wins. See above.

Don Tristram (Sir Tristram). 8 wins-1 at 2-from 1100m to 1900m, A$170,120, AJC Final H., Seven Hills Toongabbie RSL H., Just Ideal H., STC Cyron H., 2d AJC Coogee Bay Hotel Flying Welter H., Gold Rod 2YO H., Grey Boots H., Verdi Spumante Welter H., Tontonan Flying Welter H., 3d Gosford Guineas, L, AJC Just Ideal Flying Welter H., Randwick Labor Club H., De Bortoli Yarra Valley Welter H., 4th AJC Spring Champion S., Gr.1. Sire.

No Penalty. 4 wins from 1300m to 1800m, A$129,450, STC Stowe Australia H., AJC Emirates H., Revesby H., 2d AJC Sinnjar H., STC WSFM 101.7 H., MRC Always There H., AJC Percy Marks H., 4th AJC Chairman's H., Gr.2. Dam of-

CLEARLY INNOCENT (Not a Single Doubt). 9 wins to 1400m, A$1,505,350, BRC Kingsford-Smith Cup, Gr.1, Scone RC Luskin Star S., L-twice, ATC Country Championship Final, Scone RC Country Championships Qualifer, 2d ATC TAB Highway H., 3d BRC Stradbroke H., Gr.1, ATC Premiere S., Gr.2, Sydney S., Gr.3, 4th MRC Italktravel S., L.

Trio. Placed in Aust. Dam of-

SALE OF CENTURY (Prized). Second on The 2000-01 Australasian 3YO Classification (Int.). 5 wins-2 at 2-from 1200m to 3200m, A$601,790, STC Rosehill Guineas, Gr.1, AJC Windsor 2YO H., STC Blackwood Group 2YO H., 2d AJC Stan Fox S., Gr.2, 3d VATC Caulfield Guineas, Gr.1, MVRC AAMI Vase, Gr.2, Ballarat Cup, L, MRC Australian Hurdle, 4th STC Ranvet S., Gr.1.

La Vienne (Thorn Park). 3 wins from 1600m to 2100m, ARC George FM H., Matamata RC Mills Reef Winery Ltd H., 2d Hawke's Bay Gold Cup, Gr.3, WRC Zephyr IT Can be a Breeze Cup, 3d ARC Brinks H. Producer.

Greenstone. Winner at 1000m in NZ. Dam of-

AFFLECK (Battle Paint). Champion 2YO & 3YO in Singapore in 2014 & 2015. 11 wins from 1200m to 1600m, 99,945Rgt., S$985,487, to 2019 in Malaysia and Singapore, Selangor TC Sports Toto Supreme Challenge Cup, L, Singapore TC Juvenile Championship, L, More Magic 3YO Championship, L, Singapore Guineas, L, Kranji A S., Premier Racing Partnerships S., Premier Racing Bloodstock S., Stepitup 2YO S., Kranji S., 2YO Open H., 2d Singapore TC Aushorse Golden Horseshoe, L, Singapore 3YO Classic, L, Singapore 3YO Sprint, L, Benchmark 89 H., 4th Singapore TC Patron's Bowl, L, Jumbo Jet Trophy, L.