"All I have ever aspired to be is a good horse trainer. I now have that opportunity and I am going to make it work. I am walking into a Group One winning stable and our aim is to become better and better at what we do." Michael Kent Jnr
Michael Kent Jnr is very well educated both personally and professionally, and a rider who can provide expert feedback.
To many observers, Mick Kent Jnr becoming a horse trainer could have been considered fait accompli.
His grandfathers of both sides of his family were trainers, his uncle is a Group One-winning jockey and his father Mick Snr is an accomplished horseman and trainer.
Despite possessing, in racing parlance, a rich equine pedigree but his father was adamant if his son was to make his way in the industry, he was going to learn from as many people and across as many facets as possible.
That meant tailing bloodstock agents, veterinarians and farriers, among others, to gain practical experience.
Following secondary school, Kent Jnr went to the University of Melbourne where he was studying a Bachelor of Pre-veterinary Science, and at the same time was riding trackwork at Flemington for Lindsay Park, but after two years it dawned on him that being a vet was not for him.
"As soon as I finished uni, I set might sights on cutting my teeth at the picnics where I rode for three seasons. For two seasons I started to train a team of four of five myself. I took out my licence just because when you're young, you think you can do it better than your old man," he says.
"My grandpa Bobby Scarlett helping me out in the mornings. I'd ride them and he'd tack them up and do the boxes and we'd go racing on the weekend. We had a lot of fun and a lot of success.
"They were some of the best times of my life, when both sides of a big racing families come together to catch up. That is rare, we'd never catch up other than at Christmas."
The allure of an overseas adventure, and the chance to further enhance his hands-on experience, saw Kent Jnr head overseas working for trainers such as Mikel Delzangles in France and William Haggis, for whom he was his pupil assistant in the UK racing town of Newmarket, as well as a stint alongside respected agent Dermot Farrington.
During that time with Farrington, Kent Jnr was also able to spend time with UK trainers such as Roger Charlton and Richard Hannon between attending European and US horse sales.
Upon his return to Australia, Kent Jnr once again reunited with his father where he was given free licence to trade horses to jurisdictions such as Hong Kong, and source racing stock for clients and generally explore opportunities for the stable and its clients.
The opportunity to become Price's training partner came almost by chance in early 2019 when Kent Jnr was helping manage the Australian interests of an international racing and breeding operation.
"Out of the blue at the 2019 Sydney Classic sale Mick asked me. His bloodstock manager had just left and Mick needed someone to fill that void," Kent Jnr recalls
"He had also seen how training partnerships were working successfully, so within three days he'd decided that he wanted to ask me. It was a very easy decision to make. I couldn't pass up the opportunity to learn from someone like Mick Price."
The worldly experience has also been brought to the Price Kent Racing operation with a focus on buying suitable racing stock from all around the world.
"Good horses can come from anywhere. For instance, we've been buying in New Zealand where Ayrton, Annavisto, I'm Thunderstruck and Kurabui were sourced," Kent Jnr said.
"We've also bought yearlings in England and America and we've bought tried horses from England, so that is a side of things that I have been able to add to the business on top of taking the pressure off Mick."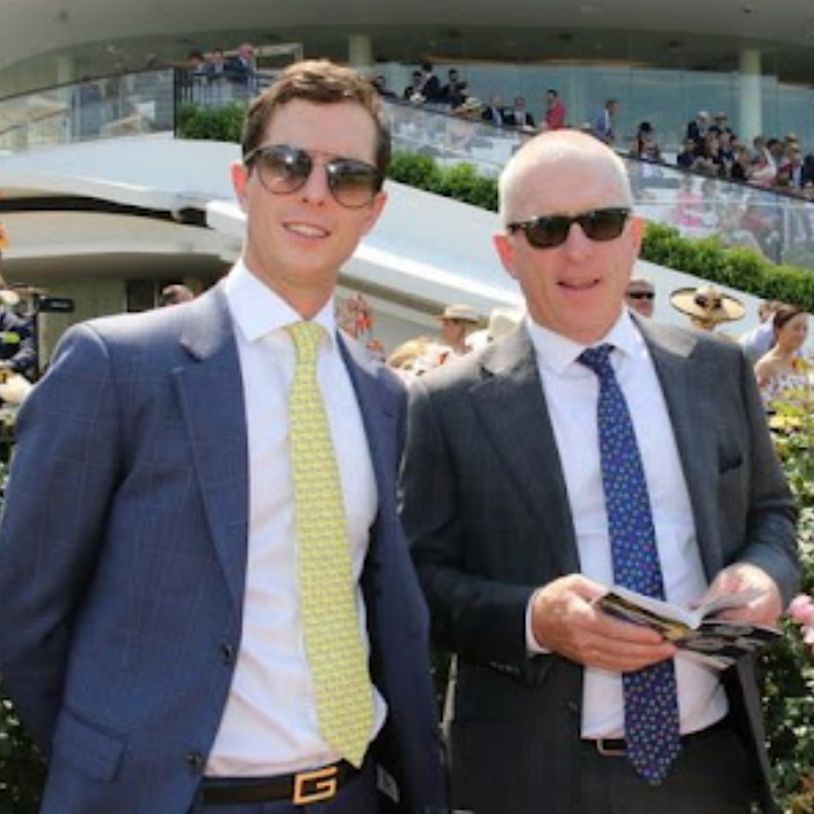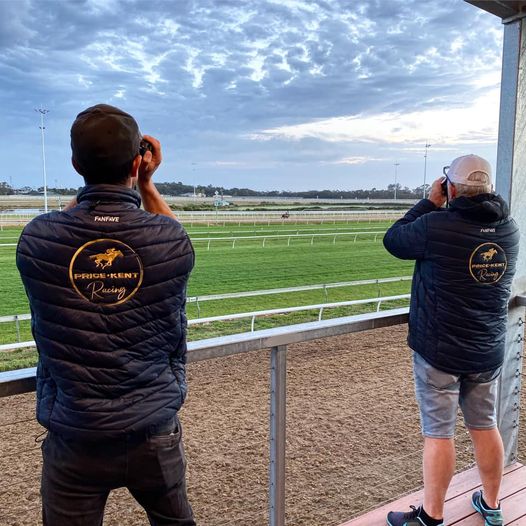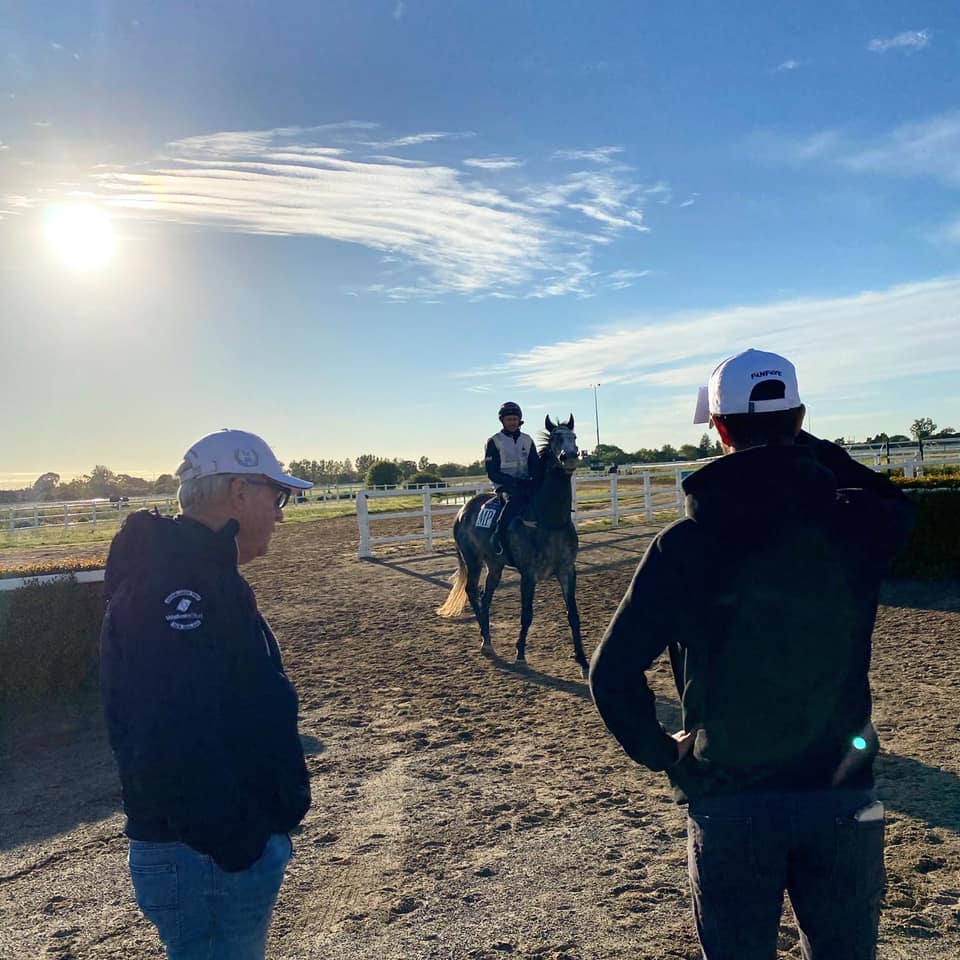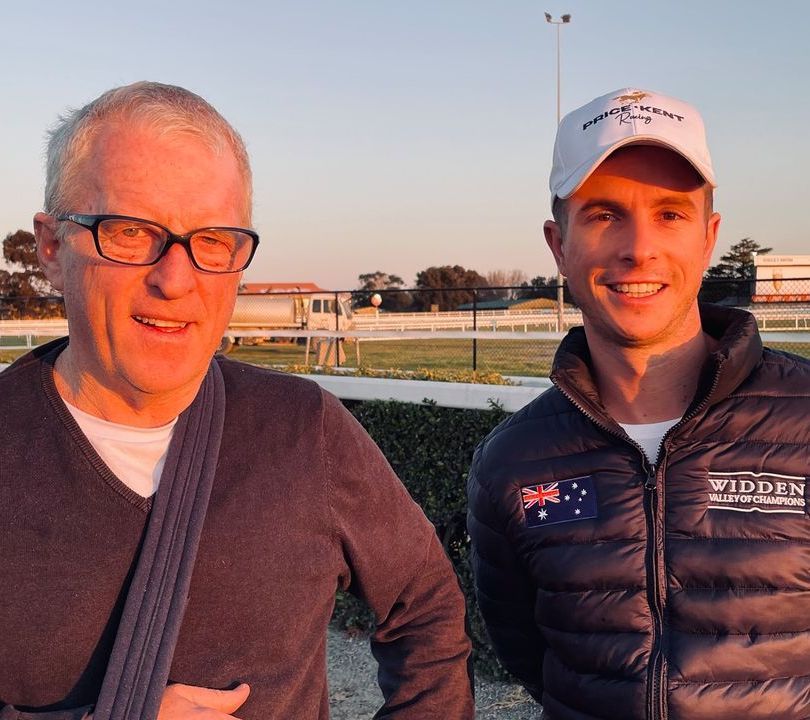 admin@pricekentracing.com.au