Incentives:
Owners: M J Davidson, Emdeejay, No Chance, Greasy Wool, Bluemoon Racing, C G Charteris, C D Charteris, Ms K Doggett, Bmd Racing, J M Girotto, M O Hobson, Atlas, C J Thomson, Toronado Syndicate, Mrs G P Whitehead, E M Whitehead, Macca And Tez Racing & M J Alderman
If you want a blueblood filly, this is your girl!!
This filly by Toronado who is a dual Group One winning son of Champion Sire, High Chaparral out of a winning daughter of Grand Slam. Toronado was a Group Two winner as a 2YO. An all Champion miler as a 3YO he was rated higher than All Too Hard, Pierro and It's A Dundeel.  As a 4YO Toronado won the Group One Queen Anne Stakes beating the time record set by Frankel the previous year beating it by 1 second. His oldest progeny in the Southern Hemisphere are now 3YO's. Of his 80 starters in Australia he's already had 37 individual winners, with many of those having won more than once. 
On April 1st the filly has completed her breaking in and education process at John Ledgers in Wangaratta. She has spelled for eight weeks and commenced pre training on May 11.
Out of the dam Bella Princess, she is a daughter of the very successful broodmare sire in Flying Spur. A versatile mare on the track she was a 4 time winners and won over distances of 1200m to 2000m. She won over $288k in prize money. Not only was she successful on the track she's been a success in the breeding barn. The dam of four foals to race, all have been winners.
The filly was purchased for $82,000. Ownership opportunities in the filly includes purchase price, breaking in expenses, transport from the sales, vetting (including scope, x-ray inspections and clinical exam), twelve month mortality insurance, emergency surgery cover, agistment, Inglis Race Series, photographs/video of the horse and GST.
For more information please call Shona Drechsler on 0408 427 414 or Mick Price on 0418 179 345.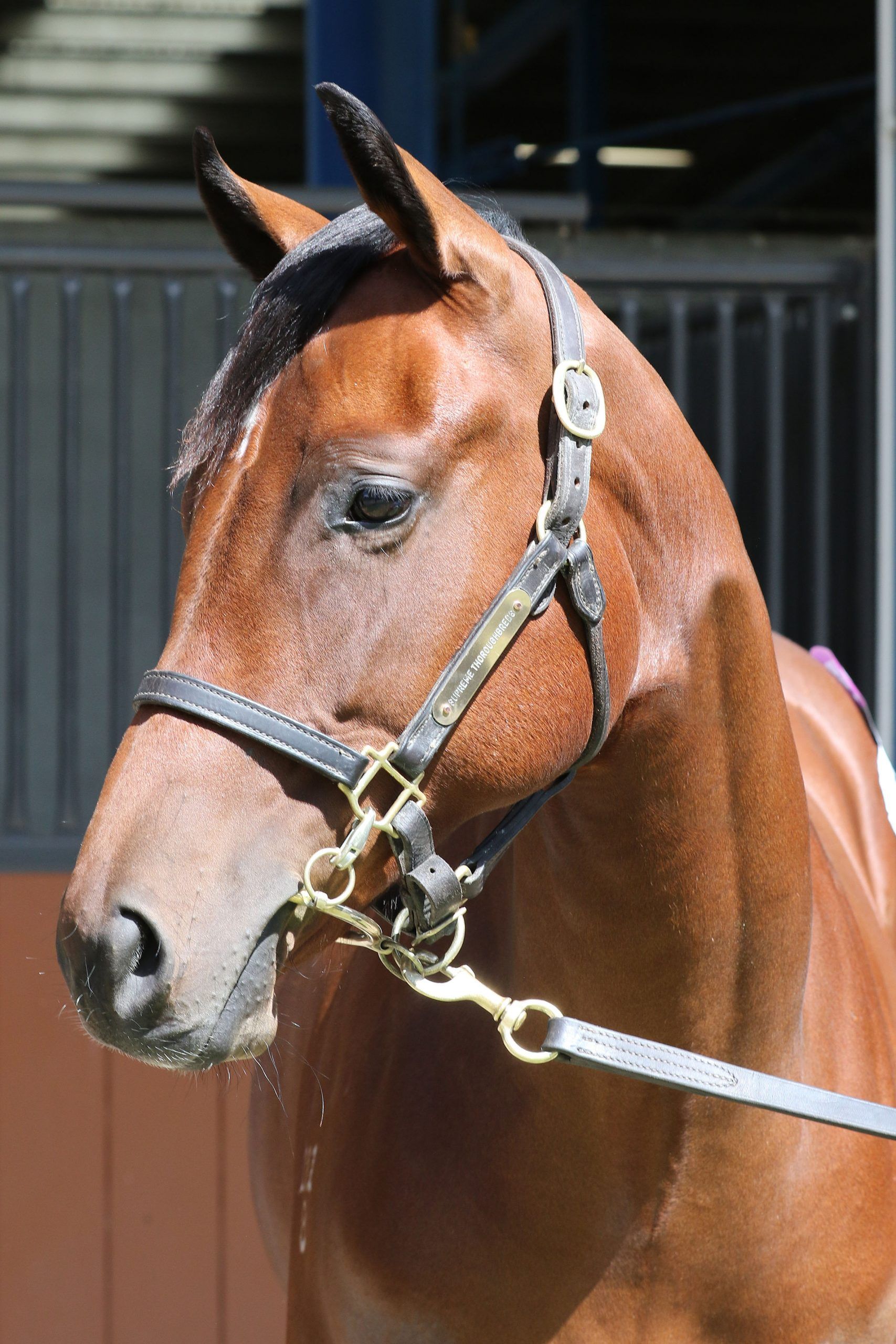 BAY FILLY (AUS)

Foaled 7th October 2018

---

| | | | |
| --- | --- | --- | --- |
| Sire | High Chaparral | Sadler's Wells | Northern Dancer |
| TORONADO (IRE) | | Kasora | Darshaan |
| 2010 | Wana Doo | Grand Slam | Gone West |
| | | Wedding Gift | Always Fair |
| Dam | Flying Spur | Danehill | Danzig |
| BELLA PRINCESS (AUS) | | Rolls | Mr. Prospector |
| 2002 | Ladybird Blue | Bluebird | Storm Bird |
| | | Black Tokk | Blakeney |

---

TORONADO (IRE) (Bay 2010-Stud GB 2015, Aust. 2015). 6 wins-3 at 2-to 1m, Royal Ascot Queen Anne S., Gr.1, Goodwood Sussex S., Gr.1. Out of a half-sister to SW Casamento. Sire of 223 rnrs, 115 wnrs, inc. SW Alwaab (Deauville Prix Nureyev, L), Stone Tornado, Taos, Wasmya, SP Almufti, Revelstoke, Watan, Baylagan, El Ingrato, Festina Plente, etc. His oldest Aust.-bred progeny are 3YOs and inc SW Still a Star (TTC Tasmanian Guineas, L), SP Heaven's Bonus, Laverrod, Sassy Salitage, etc.

1st dam

Bella Princess, by Flying Spur. 4 wins-1 at 2-from 1200m to 2000m, A$288,150, VRC Warrior H., MRC Dantelah H., MVRC Nicholas Ryan H., 2d VRC Veandercross H., Two Thousand & Seven H., MRC Motorola H., Arachne H., MVRC Beaurepaires H., Cbus Super H., Swift Signs H., MRC Shankhill Lass H., 3d Mornington RC Hareeba S., L, VRC Piping Lane H., MRC The Age P.H., Ian Miller H., MVRC Elizapark.com.au H., City Pacific Finance Doncaster H., Windsor Management H., MRC Golden Chariot H., 4th MRC Summoned S., L-twice, SAJC Schweppervescence S., L. Half-sister to TEN GUN SALUTE, RED TYPHOON. This is her seventh live foal. Her sixth foal is a 2YO. Dam of four foals to race, all winners-

Jade's Boy (g. by Encosta de Lago). 4 wins-2 at 2-at 1200m, 1300m, A$145,515, MVRC BKB Building Solutions H., MRC Le Pine Funerals H., 2d VRC Seascay H., Margo Harland & Margaret Eades H., MRC Glam Beauty South Yarra P., 3d VRC KA Morrison H., SAJC Paul's Milk H.

Casiraghi (g. by High Chaparral). 3 wins from 2050m to 3600m, A$164,815, to 2018-19, Oakbank RC Thomas Farms Classic Hurdle, SAJC Schweppes H., 3d Oakbank RC Burnside Village H.

Invictus (g. by Encosta de Lago). 5 wins at 1600m, Singapore TC Super Easy S., Kranji D S.-3 times, Safety Outlet S., 2d Singapore TC Benevolent S., Kranji D S., Class 5 H.-twice, 3d Singapore TC Spring Festival S., Class 5 H.-twice.

Intandokazi (c. by Encosta de Lago). 3 wins at 1400m, 1800m, R418,200 in South Africa.

2nd dam

LADYBIRD BLUE, by Bluebird. 3 wins from 1200m to 1600m, A$115,735, SAJC Centaurea Trophy, L, MVRC Great Western S., L, 2d South Australian Oaks, Gr.1, VRC Kentucky Derby Day H., VATC Cadbury's Time Out H., MVRC Alister H., 3d SAJC Ansett Australia S., L, VRC Eaton Florist H., 4th Queensland Oaks, Gr.1. Half-sister to FRENCH CLOCK, DREAM ABOUT IT. Dam of 15 foals, 13 to race, 12 winners, inc:-

TEN GUN SALUTE (Henrythenavigator). 5 wins from 1650m to 2000m, R1,483,039 in South Africa and Mauritius, Greyville Betting World 1900, Gr.2, Michael Roberts H., L, Itsarush.co.za H., 2d Mauritius TC Duke of York Cup, Trophee du Bicentenaire du Mtc, 3d Mauritius TC Maiden Cup, Courts Mammouth Cup, Barbe Cup, Golden Trophy, Scottsville Racing It's a Rush S., Greyville White Horse Function Room H., 4th Greyville KZN Guineas, Gr.2.

RED TYPHOON (Hold That Tiger). 3 wins from 1700m to 2500m, A$164,265, SAJC South Australia Fillies Classic, Gr.3, MRC Amelia's Story H. Producer.

Bella Princess (Flying Spur). 4 wins. See above.

Woodson - Mastery (H.K.). 8 wins from 1400m to 1800m, A$20,200, HK$4,621,750, QTC Jim Beam H., HKJC Causeway H., Kwai Fong H., Chevalier Network Solutions H., Resfa H., Dianthus H., Manawatu Racing Club Challenge Trophy, Murray H., 2d HKJC La Colline H., America H., Diamond H., Hong Kong Exchanges Challenge Cup H., 3d HKJC Peacock H., Jat Ming H.

3rd dam

BLACK TOKK, by Blakeney. Winner at 1½m in Ireland. Three-quarter-sister to BRITANNIA'S RULE (dam of BROKEN WAVE, CLIFTON CHAPEL, GUARDE ROYALE, SAXON MAID), half-sister to WEDDING GIFT (dam of CASAMENTO), Chehana (dam of VERI'S GAME), Eledance (dam of ALEGRIO). Dam of 9 foals, 7 to race, 5 winners, inc:-

FRENCH CLOCK (Rancho Ruler). 7 wins-1 at 2-to 1400m, A$356,940, SAJC Goodwood H., Gr.1, VRC Tauto Welter H., VATC Programmed Maintenance H., Private Talk H., 2d VRC Scalzo Food Industries S., L, Rising Star S., L, Straight Six H., L, VATC WJ Adams S., L, Robert Taranto Welter H., Phar Lap P., Fairyhouse H., King Brian H., 3d VATC JJ Liston S., Gr.2, Mornington RC Hareeba S., L, MVRC Brisbane Lions H., VATC Matrice H., 4th VRC Yallambee Stud S., Gr.3.

DREAM ABOUT IT (Godswalk). 9 wins from 1400m to 2200m, A$224,105, Ballarat Cup, L, VRC Din San Nurseries H., Dimattina Arcadia Tomato P., Cromwell Welter H., 2d TRC One Thousand Guineas, L, Tasmanian Oaks, L, Ballarat Cup, L. Dam of-

Academy of Dreams. Unplaced. Dam of-

HEART OF DREAMS (Show a Heart). Joint second on 2008-09 Australasian 3YO Classification (mile). 6 wins from 1200m to 1800m, A$1,648,110, VRC Australian Guineas, Gr.1, MRC Underwood S., Gr.1, St George S., Gr.2, STC Phar Lap S., Gr.2, MRC Winning Edge Presentations Cup, L, 2d MRC Yalumba S., Gr.1, CF Orr S., Gr.1-twice, VRC Makybe Diva S., Gr.2, MRC Memsie S., Gr.2, St George S., Gr.2, VRC Poseidon S., L, 3d ATC All Aged S., Gr.1, MRC JJ Liston S., Gr.2, D'Urban S., Gr.2.

RIGHTFULLY YOURS (Show a Heart). 10 wins from 1100m to 1600m, A$555,601, MRC TS Carlyon Cup, Gr.3, Heath S., L, Hussonet Cup, L, 2d MRC Moonga S., Gr.3, VRC Paris Lane S., L, SAJC Durbridge S., L.

LADYBIRD BLUE (Bluebird). 3 wins. See above.

Champerelle. Unraced. Dam of-

Quip. Unraced. Dam of-

FAST FUTURE (Generous). 8 wins from 1300m to 2400m, A$495,225, TTC Launceston Cup, Gr.3, SCTC Caloundra City Cup, L, VRC Rain Lover H., 2d Qld Tatt's RC Tattersall's Cup, Gr.3, 3d Canberra Cup, L, 4th Qld Tatt's RC Tattersall's Cup, Gr.3.